I love the challenge of digital marketing and helping businesses grow. It is my passion, my hobby, and my favorite thing to talk about while drinking beer.
In marketing – I've done a little bit of everything from demand generation, product development, and even branding. I've been a marketing leader in agencies, SaaS, and in media. Plus, I actively consult law firms and healthcare organizations with building a digital presence that attracts new clients and patients.
My skills: SEO, SEM, PPC, Multi-Channel Content Marketing, Email Automation, ABM, Reputation Management, and Customer Marketing.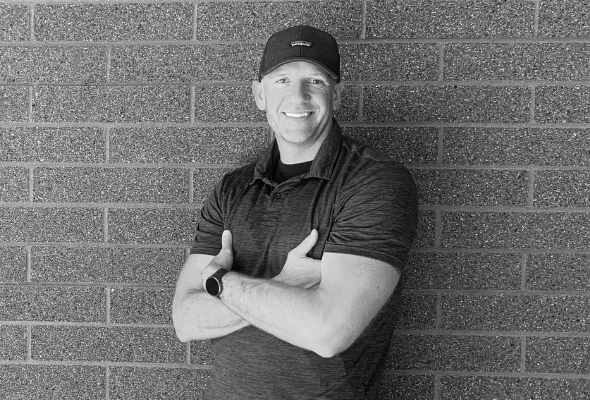 Start Ups, Agency, SaaS, Healthcare, Legal, Media, Retail, and More…
Demand Generation, Product Management, and Business Development…
Digital Marketing, SEO, SEM for 1,000s of Businesses and Organizations…
Through Jesse's leadership, we achieved 25% YoY revenue growth while increasing profitability, expanding our product portfolio, and retaining the team necessary for our success. Jesse helped us position for a successful acquisition by a leading SaaS software firm in the therapy space which we would not have accomplished without his leadership, innovation, and dedication to extremely ambitious growth goals.
Tannus Quatre
Founder of BuildPT
Jesse is a sage advisor, has strategic vision, and can make the trains run-on-time. As the General Manager for a fast growing and very valuable business line, he made contributions you would expect of both a scrappy entrepreneur and seasoned GM.
Patrick Colletti
Founder, Net Health
Jesse is one of the most analytical-focused directors and mentors I have had the joy of working with. Under Jesse's direction, our department was able to significantly reduced churn in 2020 during a pandemic. Through a very stressful time, he was always there to support our team and help guide us in the right direction and make the hard decisions our team needed.
Kristin Foster
Manager, Digital marketing Services @ Net Health
Before Jesse helped, our site was hard to find on Google. With Jesse's help, our firm's strong reputation within the community is now accurately represented in Google searches. We have received an increase in calls and inquiries to our website from our heightened online presence. A lot of great clients in need of our help have found our firm online thanks to Jesse's help.
Robert Meyer
Owner, Attorney @ Meyer Stephenson Employment Law
Jesse is a rock star marketer who I hired to build a go-to-market plan and develop a lead generation engine at VITAC, a company which had neither before he arrived. He did both, and record fast, showing his expertise in all channels: events, webinars, paid ads, email marketing and more. He is solution-oriented, data driven and a team player.
Heather York
VP of Marketing, VITAC
Can personally vouch for this awesome marketing mind. Great hire for any CEO or organization looking for an experienced B2B marketer to come in and create immediate impact. Jesse offers a rare mix of strategic, big-picture vision for marketing as a growth tool, as well as extensive hands-on tactical experience in getting shit done.
Kirill Kniazev
Director of Marketing, Motili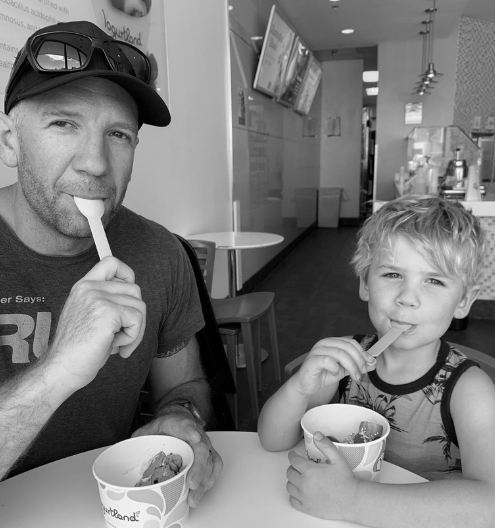 Overall, my favorite things in life (in this order) are family, fitness, cold beer, and marketing.
I grew up in the Northwest and moved to beautiful Denver, Colorado in 2011 with my wife to start a family. We are extremely active and always on the go. On my free time, you can find my wife and I at the gym, on the trails with our dog – Tucker, camping/snowboarding/hiking in the Rockies, or at the park coaching my son's baseball team.
I love IPAs from Oregon and drinking a Coors Light on a hot day. My taste for beer and passion for marketing inspired me to create the Brands and Brews Marketing Podcast, where my guests and I talk about marketing while drinking beer.
In my career, I've purposely avoided creating a singular marketing skill-set like SEO, PPC, Content, etc. Instead, I practice all marketing channels to drive new business. I do not solely focus on KPIs to validate my work like: website traffic, lead conversions – MQLs, CPC, CTR, etc. Rather, I value the amount of new business and revenue generated from inbound marketing efforts.
My favorite marketing KPIs: ROI. CPA. Pipeline & MQO. Win Rate. Marketing Customer Acquisition COST (CAC).
Places I've lived:
San Jose, California
Bend, Oregon
Portland, Oregon
Vancouver, Washington
Denver, Colorado
Career Titles:
Owner, Founder, GM
Sr. Director of Demand Generation
Director of Product
Director of Business Development
Marketing Manager
Marketing Product Manager
Marketing Consultant
Colleges:
Gavilan College
Eastern Oregon University – BS
University of Arizona Global – MBA